SD-Wan Installation and Maintenance
VEI Global specialise in the delivery of IT and Telecoms solutions including; Wi-Fi, LAN/WAN/SD-WAN & Circuit Connectivity.
Our clients include some of the largest Global Service Providers and Systems Integrators. We have completed Digital Transformation and Network upgrade Projects for some of the most recognised brands in the world.
SD-WAN is a software-defined approach to managing the WAN. VEI Global can help your business to implement SD-WAN technology in order to allow you to:
Reducing costs while increasing security
Better application performance and experience
Optimizing user experience and efficiency
Simplifying operations with automation & cloud management
Managed SD-WAN With VEI Global:
Complete control over your network with increased bandwidth.

Improve productivity and performance by maximizing capacity.

Round the clock support team; enabling you to completely outsource network management with confidence.

Secured data and increased network control.

Easy to deal with; our own clients have told us we make their lives simpler.
VEI Global can provide customers with high-speed, low cost internet circuits and telephony services in Europe and the USA, taking care of all your network project connectivity requirements.  Connectivity options include:
Existing traditional network approaches and technologies no longer provide the levels of security and access control required by digital organisations. Businesses demand immediate, uninterrupted access for their users, over diverse geographical locations using a variety of devices. SASE or Secure access service edge, or is an emerging cybersecurity concept that deals with this challenge. With an increase in remote users and software-as-a-service (SaaS) applications, data moving from the data center to cloud services, and more traffic going to public cloud services and branch offices than back to the data center, the need for a new approach for network security has risen.
SASE is the convergence of WAN, and network security services into a single, cloud-delivered service model serving people, groups of people (branch offices), devices, applications, services, IoT systems or edge computing locations.
Cato Networks
The Leading SASE Platform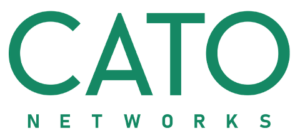 Cato enables customers to gradually transform their networking and security infrastructure for the digital business.
Cato SASE Cloud
Cato SASE Cloud with SSE 360 provides a global converged cloud-native service that securely and optimally connects all branches, datacenters, people, and clouds. Cato can be gradually deployed to replace or augment legacy network services and security point solutions.
Your dedicated CATO SASE experts
VEI Global is proud to partner with CATO Networks to provide SASE solutions to clients around the globe. Together, we deliver the most comprehensive, agile, and worry-free managed SASE service. We are helping businesses to move towards a cloud-based, secure global SD-WAN. With the Cato Cloud organisations will have a simple, agile, and self-service solution built from the ground up as a cloud service.
Get in touch – We'd love to hear from you.