Mobile Connectivity
Secure Mobile Connectivity Solutions for All Sectors
VEI Global are specialists in providing secure connectivity for all our global clients across the sectors. From retail to construction, health to manufacturing we lead the way in secure mobile connectivity solutions.
Cradlepoint's Exclusive 5G Partner in Ireland
We at VEI Global are proud to be Cradlepoint's first certified 5G partner here in Ireland. We work with you to conceptualise, design, launch, and support Cradlepoint services and solutions. We have invested in 5G transformation and offer services tailored for the new 5G wireless WAN. VEI Global provides a complete managed service, installation and support model for all Cradlepoint deployment projects across EMEA.  Our expertise can guide you through 5G technologies and help you to evolve your network successfully.
The freedom to connect your enterprise — anywhere
More than 28,000 businesses and agencies in 50+ countries use Cradlepoint solutions for the freedom of WWAN.
"Our use of cellular broadband and Private LTE for on-site Point-of-Sale and guest service support has paved the way for new and innovative ways to interact with our guests and clients. Cradlepoint's solutions expanded the reach of our branch networks, resulting in even more engagement and unique experiences."
Guest Experience Manager – Disney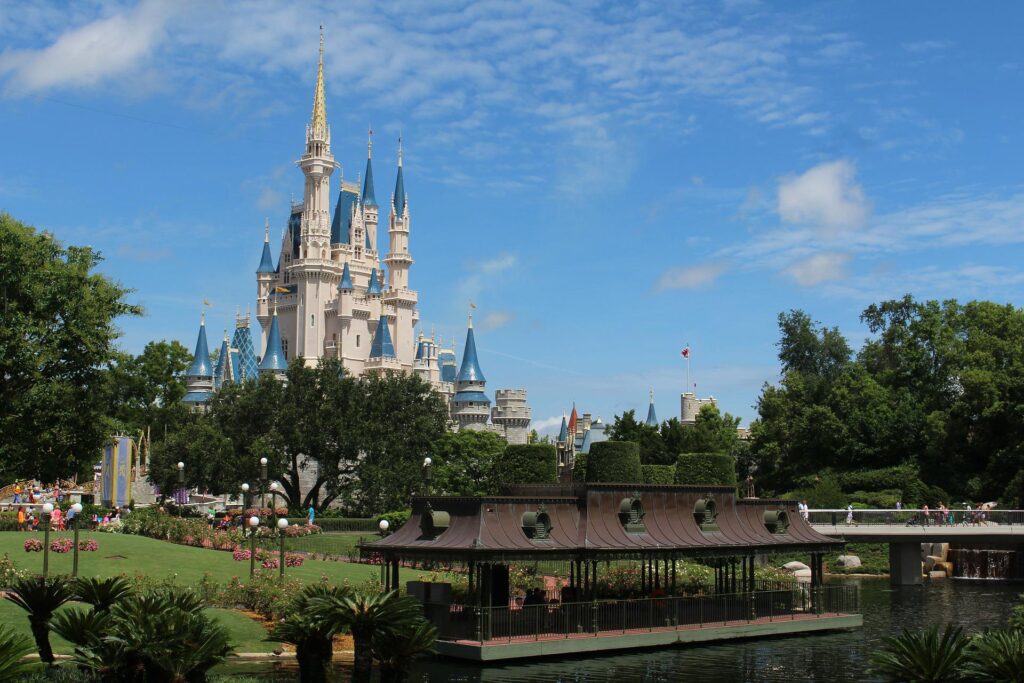 Cradlepoint Certification
The VEI team have successfully achieved Cradlepoint Certification in two key areas; Cradlepoint Certified Sales Associate (CPCSA) and Cradlepoint Certified Network Associate (CPCNA). We are excited to be the only 5G certified Irish partner, bringing this exceptional product to our clients here in Ireland.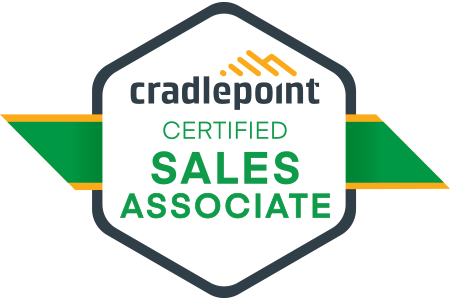 Cradlepoint is for companies who have sites, vehicles, IoT, and remote workers — all requiring reliable, secure, and agile connectivity. In a world where wired broadband often isn't sufficient, cloud-controlled LTE and 5G routers and adapters deliver a Wireless WAN (WWAN), enabling the freedom to connect more experiences, new ways to work, and improved business results.
Your industry is changing fast – Here's how Cradlepoint can help
Retail
Seventy-five percent of the world's top retail brands trust Cradlepoint. Improve customer experience and operational efficiency with cellular-connected fixed and pop-up stores, warehouses, delivery vehicles, kiosks, digital signs, and beyond.
Restaurants & Hospitality
Connect everything from the front of house to the back office and beyond, using WWAN to enable mobile POS, digital menu boards, ordering stations, sensors, delivery vehicles and food trucks, and more.
Healthcare
Support the evolution of how and where care is delivered by wirelessly connecting clinics, hospitals, ambulances and screening vehicles, telemedicine, and beyond.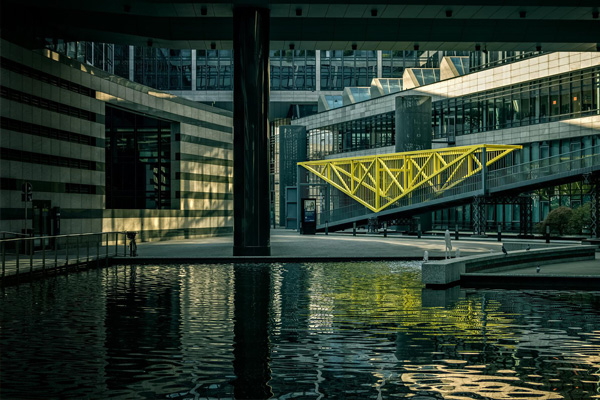 Financial Services
For everything from digital signs, kiosks, and surveillance cameras in banks to computers, printers, and more in financial service offices, cellular WAN provides reliable, agile, and secure connectivity.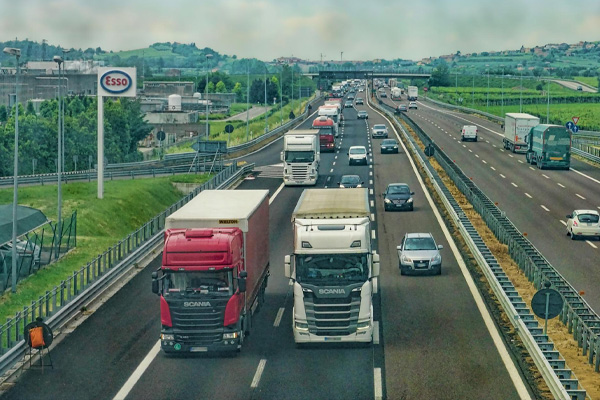 Fleets & Transport
Reliable multi-carrier connectivity in vehicles empowers organizations to rely on IoT data in long-haul trucks, POS and guest Wi-Fi in taxis, and GPS and telematics in service vehicle and delivery trucks.
Public Safety
At critical times, the reliability of mobile connectivity for vehicles helps public safety, emergency and first responders protect communities and save lives.
Education
Education trends such as school bus Wi-Fi, remote learning and teaching and Private Cellular Networks for campuses are ushering in new reliance on wireless broadband solutions for school districts.
Public Transport
Technologies such as GPS and vehicle telemetry data, on-board cameras, digital POS, and passenger Wi-Fi are transforming public transit systems — with LTE and 5G connectivity enabling it all.
Local and National Government
For wide-ranging situations including offices settings, remote working; wireless edge solutions for government keep essential services running at home and abroad.

Secure and reliable
Have the peace of mind that comes from reliable, high-performance connectivity through wireless solutions featuring best-in-class network security and threat protection. Thousands of enterprises count on cloud-managed routers and adapters for WWAN everyday.
Versatile and scalable
With the broadest range of use cases and solutions, Cradlepoint offers the flexibility to embrace new ways of doing business anywhere, and to always put your best network forward. We provide scalability suited to fast-moving business transformation.
Simple and sophisticated
Cellular broadband goes up immediately and with ease — especially with zero-touch deployment through Cradlepoint's plug-and-play solutions. And with Cradlepoint NetCloud, real-time network visibility and control are at your fingertips.
Aruba Networks
Aruba is the industry leader in wired, wireless and security networking solutions for todays experience edge.
We at VEI Global are proud to partner with Aruba Networks. Aruba has repeatedly been recognized by third party analysts as a leader in Wi-Fi 6, switching, SD-Branch, and a visionary in Data Center networking. The world's largest companies rely on us to provide a secure, AI-powered edge services platform that spans across campus, branch, data center, and remote working environments.
Aruba has been at the forefront of innovation since its start, and has continued to make significant investments to deliver Aruba ESP (Edge Services Platform), the first platform that goes well beyond conventional network management to provide AI-powered operations, provisioning, orchestration, security, and location services from the cloud.
Your dedicated Aruba Networks experts
VEI Global is a certified Aruba Networks Partner with multiple certified engineers. Our engineers are recognised by Aruba Networks as technical experts and advocates of Aruba Networks' solutions. You can rely on VEI Global for the technical know-how and hands-on experience to assess your business requirements, and design, implement and manage an Aruba Networks solution to suit your needs.
Solving Signal Connectivity
For 30 years, StellaDoradus have been designing and delivering market-leading and technologically superior, broadband signal boosters.
Our high-performance signal boosters are built to exacting standards, ensuring optimal quality, scalability, and signal connectivity, regardless of the complexity of your business or home environment.
As the first and only manufacturer of approved wideband signal boosters in Europe, our dedication to providing you with genuine, reliable, and durable solutions is unrivalled.
Your dedicated Stella Doradus Partner
Many different types of buildings and ships require mobile signal coverage, from sprawling hospitals and campuses, underground car parks, open-plan factories, multi-storey offices, large ships, and historic old buildings with thick walls.
The complexity of installing a repeater system increases for large buildings and ships. This makes planning the installation in advance very important. With a good plan, installers can:
Ensure the best possible coverage,
Avoid costly mistakes,
Provide more accurate quotes.
VEI engineers can design an innovative solutions to improve mobile connectivity, no matter how complex the building or location is.
Get in touch – We'd love to hear from you.