What We Do
Large organisations are challenged by how quickly changes can be implemented and projects can be rolled out. That's where VEI Global can help. We are an agile organisation that can organise quickly, rapidly deploy resources, deliver on-time and within budget.
Corporate and Guest Wi-Fi
VEI Global deliver Wi-Fi projects across all industry sectors and environments.
Our customers have a range of challenges to consider including:
Security and Integrity of WiFi Networks
Access to difficult environments including shop floors, warehouses and production lines
Separation of different levels of traffic and applications.
VEI Global will help to identify and address these challenges through our "Best Practice WiFi Implementation Programme" without compromising the user experience.
Our portfolio of WiFi services includes:
Initial consultation, Predictive surveys using industry standard tools, Ekahau, AirMagnet.
On site RF survey using 2.4 GHZ and 5 GHZ Wireless Access Points.
We can procure, configure, install, and test your WiFI environment.
Post Installation Passive Survey to ensure 100% coverage throughout premises.
Cabling, LAN provisioning, controller configuration on premise and/or cloud-based.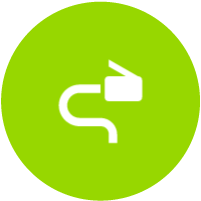 WAN/LAN Transformation
VEI Global have considerable experience implementing SD WAN and MPLS technology together with circuit connectivity for network transformation projects.  VEI help enable companies to build higher-performance WANs using lower-cost and commercially available Internet access.   VEI excel in overcoming typical challenges faced in a digital transformation deployment including security, connectivity, performance and disaster recovery. In the coming years the vast majority of WAN Edge infrastructure refresh initiatives will be based on virtualized customer premises equipment (vCPE) platforms or SD-WAN software/appliance.  VEI Global are the forefront of this technology.
IPT – Unified Communications & Collaboration, Contact Centre, Call recording
VEI Global has extensive experience in delivering critical enterprise IPT solutions to the public and private sector organisations throughout the EU. Whether you're a 50-person contact centre or an international multi-site financial services operation, we'll help you achieve your competitive edge by advancing your use of communications technology. Our experienced team have developed extensive skillsets with multiple telecom providers and considerable integration experience with UC&C platforms including Microsoft Teams and SFB. VEI's Cloud platform gives organisations of all sizes affordable, flexible access to the latest Enterprise-Class tools. All of these technologies are backed up with a 24/7 support helpdesk, which is matched with each client's requirements to include Proactive monitoring, Managed Support Services & onsite resources.
Circuit Connectivity/VoIP
VEI Global can provide customers with high-speed, low cost internet circuits and telephony services in Europe and the USA, taking care of all your network project connectivity requirements.  Connectivity options include:
xDSL
Fibre
4G & 5G
Cable
SIP Trunk
IC – Integration Centre
VEI Global provide our clients with a state-of-the-art Integration Centre (IC) that operates 24/7.  For projects involving multiple site locations, we can handle all your equipment and shipping needs.  In addition, VEI have a dedicated team that specialise in the following:
Global IT Procurement: VEI can take care of order fulfilment and storage requirements for all your network equipment needed on global implementation projects.
Staging: Network equipment be racked and staged at our secure facility
Configuration and Automation: Network Devices can be preconfigured in advance to batch load activity for large rollout projects. This enables field engineer teams to "plugin and connect" onsite, saving on project time and effort.
Testing: Conduct UAT/acceptance testing on all infrastructure equipment, which minimises DOA for end-devices and helps to ensure successful project installations.
Shipping/Logistics: From our IC, we handle and ship all the equipment globally through our distribution network, enabling our clients to completely outsource network project deployments.
Solution Design & Networks Team
Our solution Design team work with our clients in a partnership approach. We encourage customers to engage with our experts early in the project life-cycle, to ensure the correct solution design is architected, the best technology is chosen and the appropriate network infrastructure engineering teams are involved. This process enables VEI Global to deliver the best possible outcomes for our clients and helps mitigate any potential risks that may impact on successful project implementation.   Our technical consultancy team excel in defining the client's project requirements based on industry best practises, whilst maintaining structured and reproducible solution design documentation.  This includes High Level Design (HLD) at pre-sales stage and Low level Design (LLD) to incorporate Statement of Works (SOW), as part of Customer Acceptance documentation.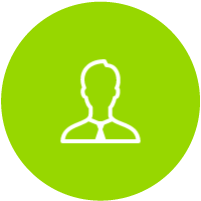 Managed Services  
VEI Global differ from many companies as we are not a dispatch organisation. We are an extension of your own in-house team and will work seamlessly to deliver on time, in budget, to provide fully managed projects, on your behalf.
Every element of our client's request is managed including:
Dedicated Project Managers are assigned to your project and will have full accountability for all elements of the work order or project.
Complete management reporting and professional documentation is provided for all projects
Remote and 'live' conference call support is available for the end-client and our own onsite field technician enabling us to complete work orders quickly and efficiently.
RAMs; Risk Assessment Method Statements are prepared in-house to ensure compliance with Health and Safety legislation for every deployment.
Account Management and Escalation for any project challenges
Scheduling of Field Engineering Resources
Check-in and sign-off of onsite service requests
Order provisioning Desk
Multilingual managed service desk is available 24/7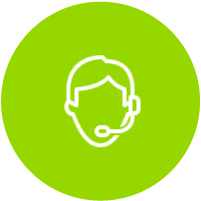 Helpdesk Support & Maintenance
VEI Global operate a 24/7 support desk and Network Operations Centre. We provide a complete support function for all elements of a service support contract, including;
Break-fix options
Multi-lingual desk with first line trouble-shooting
Escalation support for 2nd and 3rd Level Trouble-shooting
Service Incident Tracker Portal for real-time service request/fault updates. Full integration with Customer ticketing systems
Complete managed service with Field Engineering coverage to meet priority customer support level agreements
Vendor Software Assurance and Hardware Replacement
Inventory and Spares Management
Expert Services
The ES team is the evolution of our "Managed Services" offering.  The highly skilled 24/7/365 division work closely with the end customer to delivered a comprehensive service. ICT environments are complex with data volumes expanding at a rapid rate, limited resources and access to the skillsets create undue worry for organisations. The ES team allow clients to strive for business growth safe in the knowledge that their infrastructure is in safe hands.  Our clients "Outsource to outperform" and VEI Global ES team are perfectly setup to easily add extra resources as the client requirements grow. Monitoring through agreed key metrics within the customer's ICT estate, the ES team recommend and resolve issues before they develop.  The team are looked upon as a key trusted resource and help with specific operations needs and resource issues.  They work closely with the client's vendors to resolve the everyday issues of a large ICT estate.
Services include
Automation (in house development)
Estate monitoring (WAN, WIFI, LAN)- Network capacity, performance
Real time visibility and reporting
DATA Centre & storage infrastructure
DATA Networking
Security appliance
Disaster Recovery
Vendor Management
Get in touch – We'd love to hear from you.