LARGE EUROPEAN RETAILER
IN-Store public Wi-Fi and WAN Transformation deployment
AT A GLANCE
Industry
Large European Retailer with 400 stores across Europe, America and Asia
Goals
To provide seamless consistent and reliable Wi-Fi and transform the network on a multi-site project.
Solution
10,000 access points cabled, installed and network activated

WAN optimisation installations and network upgrade

Circuit Connectivity for fast turn-up of new stores
Benefits
Seamless Wi-Fi connectivity

Improved communication between stores and to HQ

Enhanced store output and productivity

Business expansion and new store addition future proofed
INNOVATION AND CONNECTIVITY THROUGH TECHNOLOGY INTEGRATION
VEI Global have been working with one of largest retailers globally for several years, implementing some of their key infrastructure projects. VEI have Wi-Fi enabled all of their retail stores and helped transform their network to improve communication efficiency and increase store output and productivity.
THE BACKDROP
The client required Wi-Fi coverage and network connectivity throughout their stores, offices and warehouses. The Wi-Fi solution deployed supports both their end-customers and their own retail staff.
VEI's implementation team successfully completed installations for over 400 x customer sites across 20 x European countries and 3 x different continents globally, overcoming local language barriers, site set-up complexities and challenging project timelines.
DEFINING THE PROJECT NEEDS
VEI worked with our client partner to define site scope for connectivity. Working with "best practice" industry tools, including Ekahau and Airmagnet, VEI determined equipment needed for full site coverage. VEI completed predictive and feasibility surveys prior to installation. Once our solution was implemented, VEI completed back-end support including controller configuration and Wi-Fi access point on-boarding.  In addition, VEI completes passive surveys to optimise performance at these sites, to ensure there is always 100% coverage throughout the client's facility.
Some of the client's sites include challenging warehouse environments, which requires our engineers to operate MEWP (Mobile Elevated Works Platforms) and certification to work at heights. VEI are looking forward to the next phase of deployment to Wi-Fi 6, as we continue to support the current infrastructure in the estate from our 24/7 Global Service Desk.

"VEI Global are delighted to be working with one of the world's leading retailers and our client partners, in completing the Wi-Fi and WAN connectivity programme, helping to enhance their own customers in-store experience. It is a testament to the success of this joint partnership approach that this project has run for many years, as our client continues to invest in new retail outlets globally. The size and scale of project deployment could only be made possible, by our continued investment in Global Field Engineering and Global Service Desk teams, that have the local in-country knowledge and required implementation and project management expertise." 
Conor Killeen – VEI Global
SOLUTION DRIVEN FOR MAXIMUM SUCCESS
VEI Global deliver Wi-Fi projects across all industry sectors and environments. Our customers have a range of challenges to consider including security and integrity of Wi-Fi Networks, as well as access to difficult environments including busy retail stores.
We identified and addressed these challenges through our "Best Practice Wi-Fi Implementation Programme" without compromising the user experience in the 400 stores across Europe and America. During the project over 10,000 access points were cabled, installed and network activated providing accessibility of store services for millions of customers. This has the added benefit of enabling critical in-store analytics for improving store merchandising/sales and increasing store footfall.
WAN optimisation installations and network upgrade was employed and advanced circuit connectivity for fast turn-up of new stores was a crucial requirement to future proof the solution for business growth and expansion.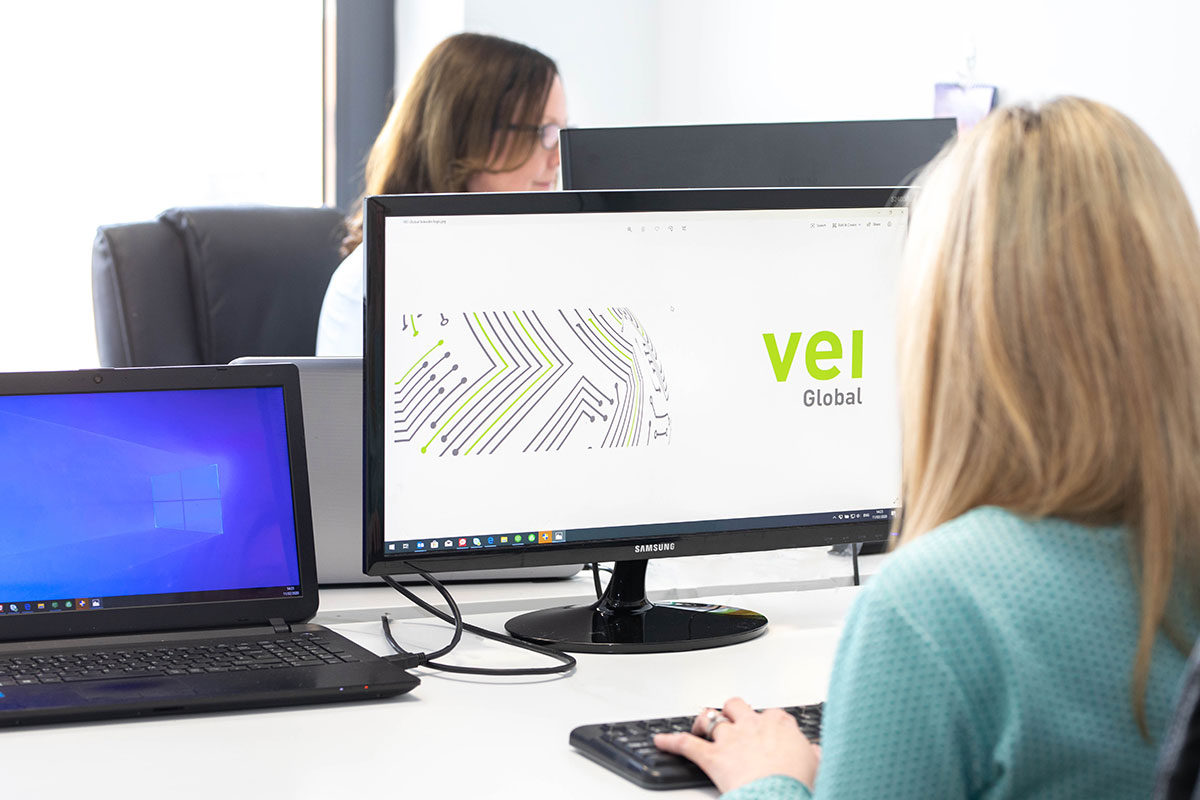 ABOUT VEI GLOBAL
Who We Are – VEI Global is a market leader in providing innovative technology services and support solutions. We excel in delivering multi-site IT deployment projects across all sectors around the globe. Our focus is on providing the best support service capabilities, all requests are managed 24/7. We can handle any ICT challenges and are experts in networks, logistics, infrastructure and service delivery.
A highly skilled and experienced IT team such as VEI can support businesses with all aspects of IT infrastructure projects, from reviewing your requirements, identifying the right solutions to suit your requirements and budget, right through to deployment and ongoing systems maintenance. This leaves you free to focus on what matters most—your business operations and business growth.
Get in touch – We'd love to hear from you.