ATHLONE INSTITUTE OF TECHNOLOGY (AIT)
SUPPORTING AIT IN THEIR VISION TO CREATE THE HIGH-PERFORMANCE MOBILE CAMPUS OF THE FUTURE
AT A GLANCE
Industry
Goals
To Create The High Performance Mobile Campus Of The Future By Creating An Advanced IT Infrastructure.
Solution
Implementation Of EDUROAM And Wi-Fi 6
Benefits
All Digital Student Experience Delivered Via Wi-Fi 6 Aruba Wireless APs.

Seamless Wi-Fi Access For The Education Population.

EDUROAM Access With Roaming In Place CampusWide.

A New Technological Infrastructure Benchmark For Irish Universities.
DELIVERING A FIRST-CLASS NETWORK PLATFORM TO SUPPORT DIGITAL LEARNING
Athlone Institute of Technology (AIT) is third level institution located in Ireland with a population of over 6,000 students spread out over the campus. AIT offer a wide variety of programmes at undergraduate and postgraduate level, delivered on a full and part-time basis. Currently AIT is in the process of merging with Limerick Institute of Technology (LIT) and once completed this merger will create a new university with over 14,000 students.
AIT's unique vision sets them apart and they are among the most innovative in Ireland in adopting new technology. AIT came to us to discuss their ambition to integrate Wi-Fi 6 and EDUROAM so as to create the mobile campus of the future.
THE BACKDROP
AIT were committed to establishing an advanced IT infrastructure to support their digital learning platform as well as to help them to attract international research funding. Over the past number of years, AIT has created a benchmark for network quality for Ireland's technology universities.
The network at AIT is based entirely on IPv6 and their extensive campus-wide coverage is based on Wi-Fi 6, including EDUROAM access, (An international roaming service for users in research, higher education and further education), which allows for consistent and uninterrupted access to cloud resources.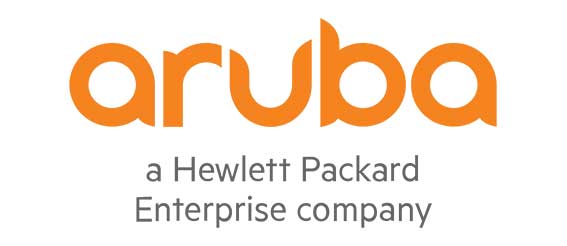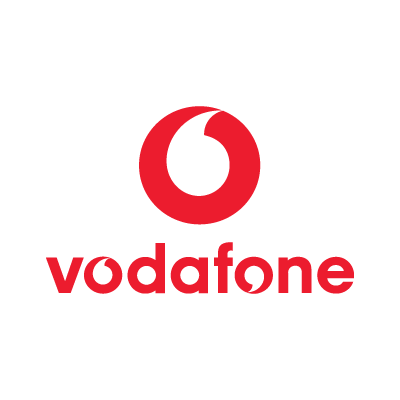 "VEI Global together with Vodafone, did a fantastic job as the implementation team behind Athlone IT, which was the first IPV6 Wi-Fi 6 deployment in Ireland".
Ray O'Connor – Aruba, Hewlett Packard Enterprise, Ireland Country Manager
DEFINING THE PROJECT NEEDS
Upgrade the network infrastructure in AIT to ready the institute for increasing levels of digitisation within the education sector.

Establish a first-class network platform to support a full suite of seamless and uninterrupted digital learning and with a view to attracting research funding from international bodies.

Provide a fully wireless environment for students across the entire campus.

Operate the entire network on IPv6.
Working with our partners Aruba and Vodafone, VEI Global were the implementation team behind this ground-breaking project, which was the first IPV6 Wi-Fi 6 deployment in Ireland. A multi-disciplinary team from VEI Global was employed to specify, install, configure and monitor the following:
Wi-Fi 6 Aruba wireless APs

ArubaOS-CX Campus Core, Distribution and Access Switches

AirWave for network management

ClearPass Policy Manager for NAC and EDUROAM authentication

Aruba Dynamic Segmentation
VEI Global has delivered an advanced IT infrastructure for AIT which underpins and supports the university's cutting-edge digital learning platform. The student body enjoy a full digital education experience, roaming throughout the entire campus and seamless Wi-Fi access to even the heaviest cloud based platforms. The university has achieved the highest standard in digital network infrastructure and has set the benchmark for Ireland's third level institutions. The newly advanced infrastructure strengthens the ability of AIT to attract research funding and innovative projects from international bodies. In addition, the successful project outcomes have ensured that AIT are well positioned, to cope with their future merger with Limerick Institute of Technology, effectively doubling the size of the student body.
All Digital student experience delivered.

Seamless Wi-Fi access for the education population.

EDUROAM access with roaming in place campus wide.

A new technological infrastructure benchmark for Irish universities has been set.

ATI well positioned to attract overseas research funding.

VDI over Wi-Fi fully supported
ABOUT VEI GLOBAL
Who We Are – VEI Global is a market leader in providing innovative technology services and support solutions. We excel in delivering multi-site IT deployment projects across all sectors around the globe. Our focus is on providing the best support service capabilities, all requests are managed 24/7. We can handle any ICT challenges and are experts in networks, logistics, infrastructure and service delivery.
A highly skilled and experienced IT team such as VEI can support businesses with all aspects of IT infrastructure projects, from reviewing your requirements, identifying the right solutions to suit your requirements and budget, right through to deployment and ongoing systems maintenance. This leaves you free to focus on what matters most—your business operations and business growth.
Get in touch – We'd love to hear from you.